Thanks for printing! Don't forget to come back to Marlow's Tavern for fresh articles!
NOW OPEN!
Our community feeds us and we are more than happy to reciprocate.
When we're not cooking, we're connecting with the people and causes that are closest to our hearts. Talented artists and musicians that draw their inspiration from these same streets. Local farmers who believe in better food, not bigger production. And events that keep us all grounded with what really matters most in life. We hope you'll visit soon!
Insider Club
Sign up to be a Marlow's Insider to get exclusive offers & event invitations.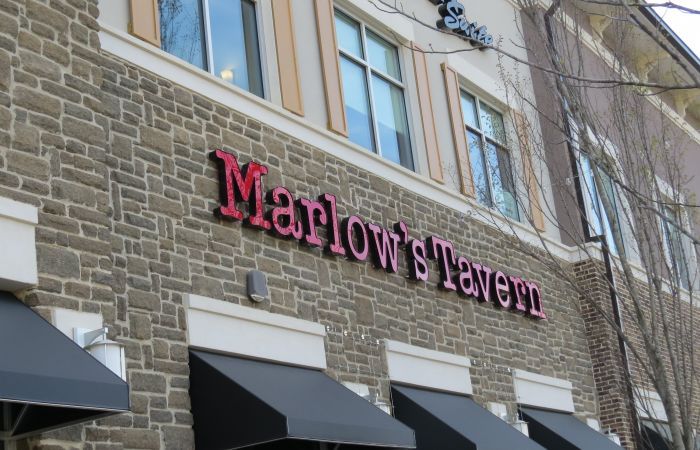 Emily
You MUST try the chickpea fries!! LOVE LOVE LOVE!! This place is across from the outlets. Service is good, we love sitting at the outdoor bar when we have time to relax and just have a drink. Great location and friendly staff. Oh! Almost forgot the Marlow's chips. Yep, I could just dine on the apps!
Darrin
This is not a review but a huge shout-out! Your staff was absolutely some of the best I have seen I a very long time. The food was over the top. Portions that made common sense. Look forward to having business and family along at Marlow's Tavern.
Pamela
Good atmosphere, service friendly. Large portions of food, innovative. Superb selection of beers. Definitely well worth repeat visits.
Marlow's Tavern

Peachtree CornersGet Directions
Address
5210 Town Center Boulevard Suite 260
Peachtree Corners, GA
30092
Hours
Sun - Thurs 11am to 10pm
Fri and Sat 11am to 12am