Thanks for printing! Don't forget to come back to Marlow's Tavern for fresh articles!
Meet me at Marlow's
Marlow's Tavern features the "Best of the Best" in American tavern fare served in a modern atmosphere. The menu offers a diverse combination of classic dishes that are updated and elevated to a higher level. Marlow's Tavern has a warm neighborhood yet contemporary feel that is the perfect complement to John Metz's modern-tavern menu. "We wanted to create an approachable neighborhood spot with Marlow's Tavern and allow our guests to enjoy great tasting food in a casual and warm environment" say Metz.
Metz's partner Thomas DiGiorgio, the president of DK Group, a Florida-based architectural development and contract firm, designed Marlow's Tavern. DiGiorgio focused on modern comfort utilizing a black and white motif to create a sleek fashionable look that is accented by black and white photographs and Chicago style brick walls.
A neighborhood feel is also accomplished with an open kitchen that invites diners to observe the chefs at work, communal tables in the bar and large cozy booths as part of the bar feel. Several flat screen plasma TVs are discreetly incorporated, "in-the-round", allowing guests to enjoy a variety of shows while they dine. Marlow's is a meeting place for all seasons with spacious patios that are open year round allowing guests to enjoy cocktails and tavern specials under the stars.
While we have your attention, be sure to learn more about the Woodall, Sterling Spoon, The Spinning Room and Metz Culinary.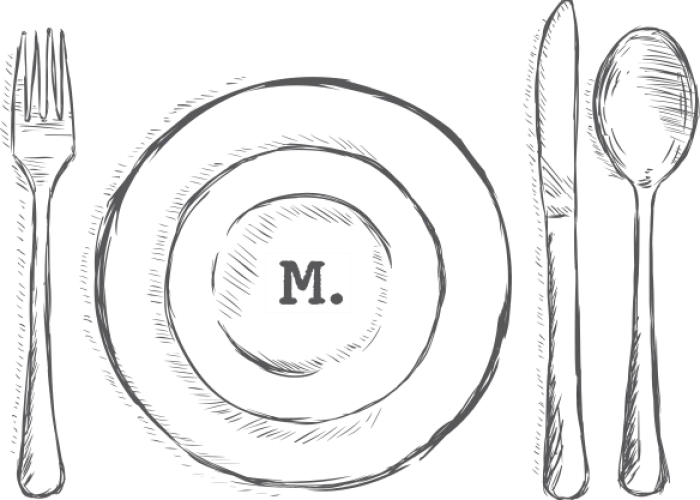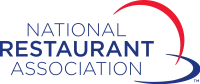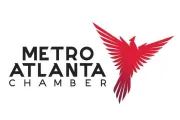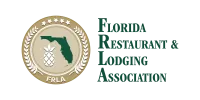 The Partners
John C. Metz

With more than 28 years of restaurant and hospitality experience, John Metz knows what it takes to create, run and maintain a successful restaurant company and has done just that for the past 18 years with his many culinary ventures in the Atlanta area. As Executive chef and co-owner of Marlow's Tavern, the Woodall, Aqua Blue, and Hi Life Kitchen and Cocktails, John is thrilling residents in the Atlanta area with cuisine that inspires and entraps even the hardest to please.

Tom DiGiorgio

Development, Architect & Designer, Partner & Co-Founder

As co-creator, designer and partner behind Marlow's Tavern, Aqua Blue in Roswell, GA, and Hi Life Kitchen and Cocktails in Norcross, GA, Thomas DiGiorgio, along with John C. Metz Jr., has made a mark in the Atlanta restaurant scene. As a well-respected and award-winning entrepreneur with an impressive 18-year history in real estate and restaurant development, architecture, and large construction oversight, Thomas "Tommy" DiGiorgio, Jr., possesses a true vision that drives success.

Richard E. Rivera

Partner & Co-Founder

Rivera's company, Rubicon Enterprises LLC, is a restaurant development company based in Sarasota, Florida. The company is involved in a number of operating ventures, including Corner Bar Partners, LLC and Metz Enterprises, both of which are involved in the development and operation of casual dining restaurants (Marlow's Tavern and TGI Friday's, respectively).

Hank Clark

Vice President of Operations

An enthusiastic leader who thrives on interacting with a range of personalities, Hank has worked in the restaurant industry for over 30 years. Clark studied Business Administration at Oral Roberts University in Tulsa, Oklahoma, where he also played college baseball for the Titans.  The knowledge, dedication and skills he obtained in school gave way to Clark's flourishing career in the restaurant field.

Torleif Hoff

With more than 25 years of experience in the restaurant and hospitality industries, and ten years with Marlow's, Torleif Hoff is committed to serving guests with his signature hospitality.

Glenda Barta

Glenda Barta brings 27 years of restaurant experience to her role as Market Partner. Barta began her career making salads and waiting tables. Her next stop was Johnny Carino's, where she served as the Director of Training and Development before becoming a General Manager with the company. Barta joined the Marlow's Tavern team in 2008. She opened Marlow's Duluth and was the tavern's general manager until 2018, when she was promoted to Market Partner. Throughout her time at Marlow's, Barta's  passion and commitment to serving world-class food  with world-class hospitality has created an unforgettable Marlow's experience for both her team members and guests. 

Jamie Andrews

A graduate of the University of Alabama (Roll Tide!), Jamie has spent more than a decade on the Marlow's team. Beginning his Marlow's career as a general manager, he now serves as Market Partner, overseeing taverns in Atlanta.