Thanks for printing! Don't forget to come back to Marlow's Tavern for fresh articles!
American Tavern Fare
The Usual? We don't serve that here.
Our Neighborhood
Our community feeds us and we are more than happy to reciprocate.
When we're not cooking, we're connecting with the people and causes that are closest to our hearts. Talented artists and musicians that draw their inspiration from these same streets. Local farmers who believe in better food, not bigger production. And events that keep us all grounded with what really matters most in life. We hope you'll visit soon!
Insider Club
Sign up to be a Marlow's Insider to get exclusive offers & event invitations.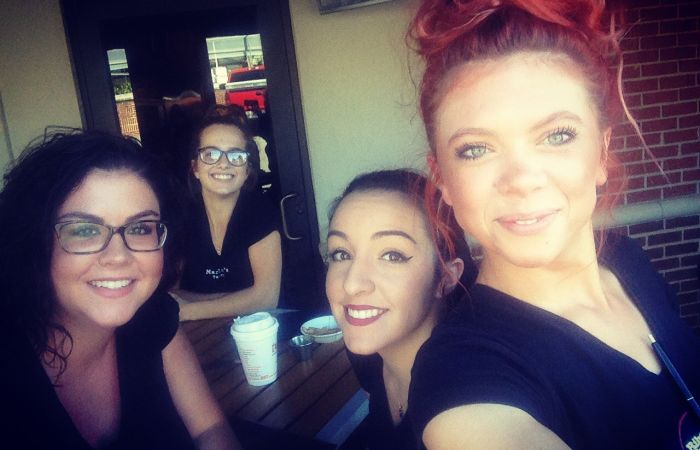 Helen
We were very impressed with the service and food..first time here..Husband and I will be..our server was fabulous and the GM cared and came over to speak with us. Good food and good company..Thank you!!!
Randy
One of my favorite Roswell spots. Tara, the Manager, is a fantastic host and the food is always great.
Greg
Fantastic first class service. Food was terrific. Love the truffle fries. They take the time to make quality food! Coming back for sure!
Marlow's Tavern

Roswell - Takeout, Lunch & Dinner Dine In!Get Directions
Address
625 W. Crossville Road Suite 100
Roswell, GA
30075
Hours
Sunday-Thursday 11am-9pm
Friday -Saturday 11am-10pm

About Marlow's Tavern in Roswell, GA
The menu at Marlow's Tavern says it all: classic, comfort-food tavern fare with a modern flair. If you want a relaxed, contemporary environment to enjoy a good meal, Marlow's Tavern provides the best from-scratch meals in Roswell, GA, around. Whether it's lunch with your coworkers or an evening out with friends, this is the place to be. Marlow's Tavern provides the food, the drinks, and the atmosphere that are sure to be a recipe for a quality time.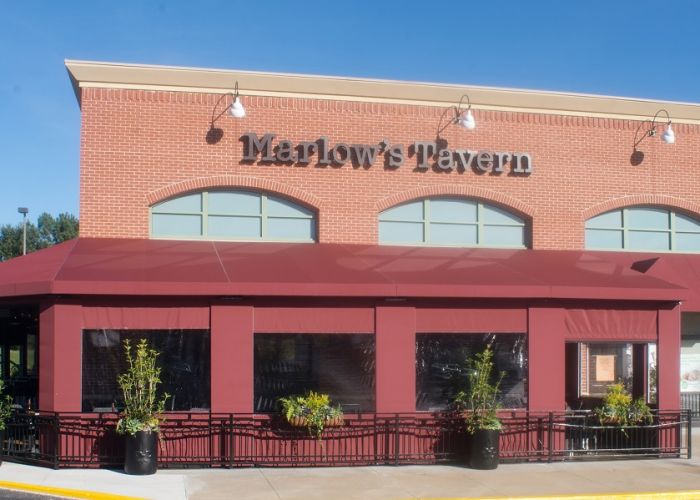 Marlow's Tavern is the perfect balance of comfort and class. That's why people love to come here to enjoy a cocktail and unwind, and why families feel comfortable bringing their kids out for a nice meal. Our relaxed atmosphere caters to a variety of visitors, and makes everyone feel at home. If you like a communal setting and good food, then welcome to Marlow's. This is a place to relax, unwind, indulge, and connect. Our open kitchen, patio dining option, and craft cocktails in Roswell, GA, are a recipe for an open, warm environment for brunch, dinner, or some delicious desserts.
If you want to know more about our food and drink options, feel free to check out our online menu and see what Marlow's Tavern has in store for you at your next visit.
Making Meals and Memories
The food at Marlow's Tavern reflects our overall philosophy: classic comfort food combined with modern flair. You'll find savory burgers, fresh salads, and tavern favorites like the grilled center cut filet and grilled Atlantic salmon. Our menu options will satisfy anyone in your group. We also have an excellent selection of wines, handcrafted cocktails, and beers. Our spirits include both local and imported varieties, which means that your unique tastes will most certainly be met by us.
Our community is our heart and soul. We value the fact that Marlow's Tavern is a place for communities to come and share a meal together. Our team also knows how important it is to give back to our local area through specific charities and initiatives that are close to the core of who we are and what we stand for. To find out more about how we give back, check out more through our community and events pages.
If you have questions about hosting an event with us, large dining parties, food and drink options, or anything else, you're welcome to contact us today. Either way, we'll be glad to see you soon!