With summer in full bloom, it's time to check out the new menu at your favorite neighborhood restaurant - Marlow's Tavern! With the brighter and warmer weather, now is the best time to enjoy delectable foods and hand-crafted cocktails at Marlow's patio restaurant. Marlow's Tavern is a made from scratch restaurant that offers an innovative spin on your favorite foods to elevate them to a new level of deliciousness!
The summer menu at Marlow's is all about fresh flavors and light fare that uses an abundance of colorful and seasonal produce. If you want to savor the best dishes inspired by the freshest seasonal and local produce, visit Marlow's restaurant. This article tells you about the new summer menu at this scratch cooking restaurant, and how the chefs here have created unique dishes that are brought to life by the wonderful flavors of summer.
Healthy Bowls
The beautiful warm weather means there's an abundance of fresh greens and other colorful produce that Marlow's uses to create a healthy meal bowl. Featuring ancient grains such as tri-colored quinoa, farro, puffed wild rice, the poke bowl is a great vegetarian choice. Fresh seasonal veggies such as cucumber, radish, snap peas, shiitake mushrooms add a burst of flavor. Crisp, juicy, and delicious, the poke bowl is infused with a house-made herbed rice wine vinaigrette that gives it a tangy and zesty flavor profile, complementing the grains and crisp veggies perfectly. The poke bowl is the perfect embodiment of summer flavors. Don't forget to add sous vide flank steak or ahi tuna to yours.
Flavorful Sandwiches
Marlow's chefs have created a specialty sandwich for the season, featuring chilled sous vide flank steak, marinated in a house-made sauce. The steak is then sliced and piled on to a buttery roll, topped with a flavorful, made-from-scratch specialty sauce and fresh cilantro. Grab a bite of this hearty sandwich on a beautiful day.
Hand-Crafted Beverages
What's summer dining without a dose of refreshing cocktails? Marlow's has created fresh beverage offerings that are infused with seasonal flavors. Try the 'Scrappy Old Timer' - a hand-crafted cocktail made with Old Forester that is barrel-aged and batched every month for a smooth flavor.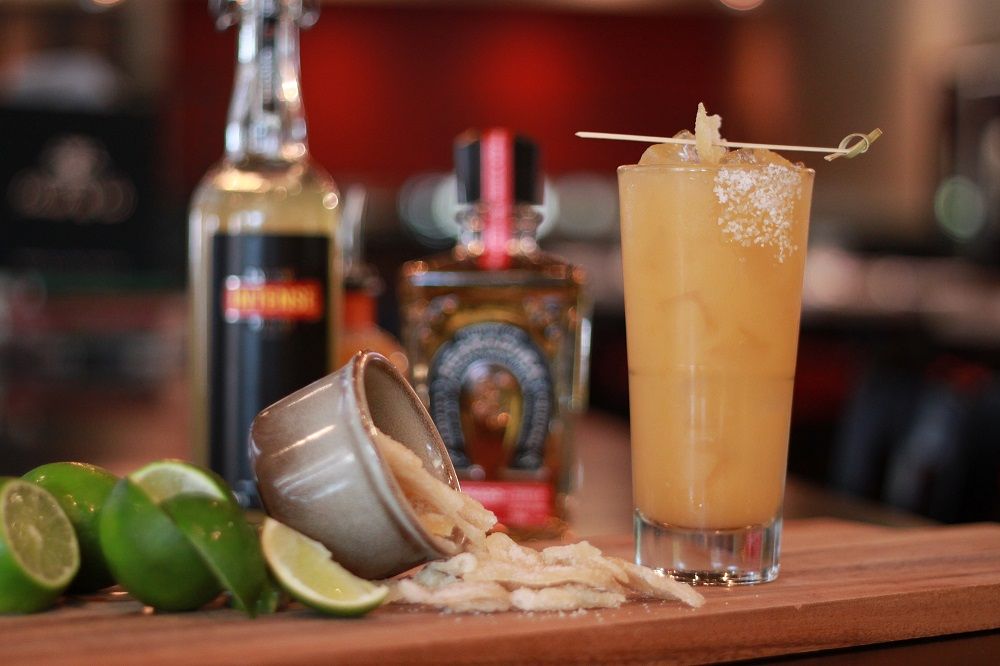 The Peachy Georgia Peach & Ginger Margarita is a must-have seasonal beverage. Made with Herradura Reposado, fresh ginger and lime, with a hint of peach nectar and agave, this cocktail is a great accompaniment to the light and fresh seasonal fare at Marlow's.
Marlow's Tavern presents to you seasonal dining at its finest with fresh, local, produce, crisp textures, and delectable flavors. Dine at Marlow's to enjoy the best of the season in a casual and relaxing ambiance.