One of Marlow's Tavern's goals was to create a place where people could share a meal with family and friends or unwind with colleagues after a busy day at work. Our restaurant is a great meeting place for all seasons where guests could enjoy great-tasting, made-from-scratch food in a friendly, casual environment. They have been able to do just that for the many people who visit one of Marlow's Tavern's neighborhood restaurants in Georgia and Florida. The restaurant's made-from-scratch cooking incorporates seasonal items and is the reason so many people tell friends to "Meet me at Marlow's."
But while Marlow's takes pride in being the best restaurant in the neighborhood, too many in the country face poverty and hunger. Too many kids don't have enough to eat. There are still more than 12 million children in homes that don't have enough food for every family member to enjoy a healthy life. Twelve percent of all Americans have incomes below the federal poverty level and can't afford to buy nutritious foods in adequate amounts to meet the needs for a diet that assures strong, healthy bodies.
That's why Marlow's supports No Kid Hungry, a movement of teachers, chefs, parents, lawmakers, community leaders, and CEOs who are working to see that no child in the United States goes hungry. No Kid Hungry is a national campaign that launched in 2019 by the nonprofit organization Share Our Strength (SOS).No Kid Hungry focuses on the school breakfast program, after-school meals, and the summer meals program.
School Breakfasts
Breakfast is the most important meal of the day, especially for a child in school. Hunger makes it difficult for a child to pay attention. The results from many studies have shown a link between eating breakfast and positive performance in school, so providing breakfast can help kids learn. No Kid Hungry works with educators, political leaders, and nonprofits across the country. The most successful programs offer free breakfast to all students in high-poverty schools, provide a second-chance program that serves breakfast between two morning classes, and offer "grab-and-go" pre-bagged breakfasts that students can pick up on their way to class.After-School Meals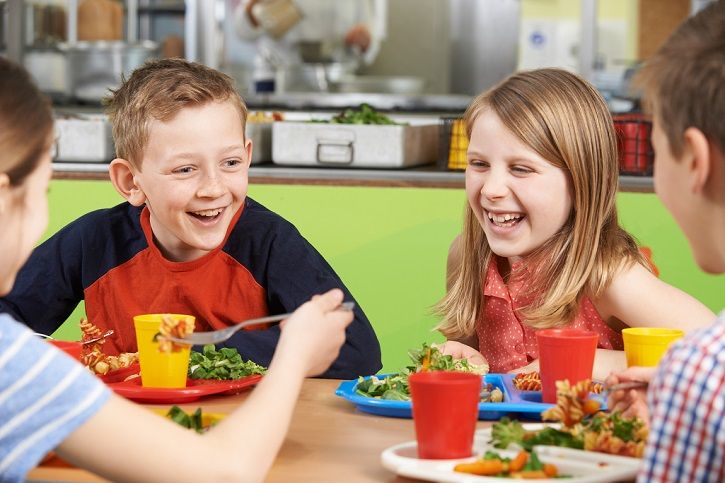 After-School Meals
Lunch at school may be the only meal some students get, so they go to bed hungry. After-school meals try to provide kids with a sense of security and stability so they know food will be available. Teachers across the country share how important these meals are to their students who wouldn't get enough to eat at home without this program.
Summer Meals
When school is out for the summer, too many children don't get the meals they need. Millions of kids rely on school lunches, but in the summer, those meals aren't available. No Kid Hungry is helping communities with needed funding and know-how to start summer meals sites at local schools, churches, and community centers.
Share Our Strength
These important programs play a critical role in the lives of many children to help end hunger and poverty. Marlow's invites you to partner with us to support the community to end child hunger in America. You can get involved by donating at your local Marlow's during September. When you donate $1, you'll receive $5 off your next meal to be redeemed between October 1 and December 31. We all have strength to share. Visit https://www.marlowstavern.com/community for more information.